Wholesale Sporting Goods Customer Service Associate.  We are looking for applicants that will develop and maintain a good relationship with our network of fishing tackle retail dealers.
Daytime hours, M-F.  Part time/Full time.  Flexible schedule.  $12-$13/hr to start.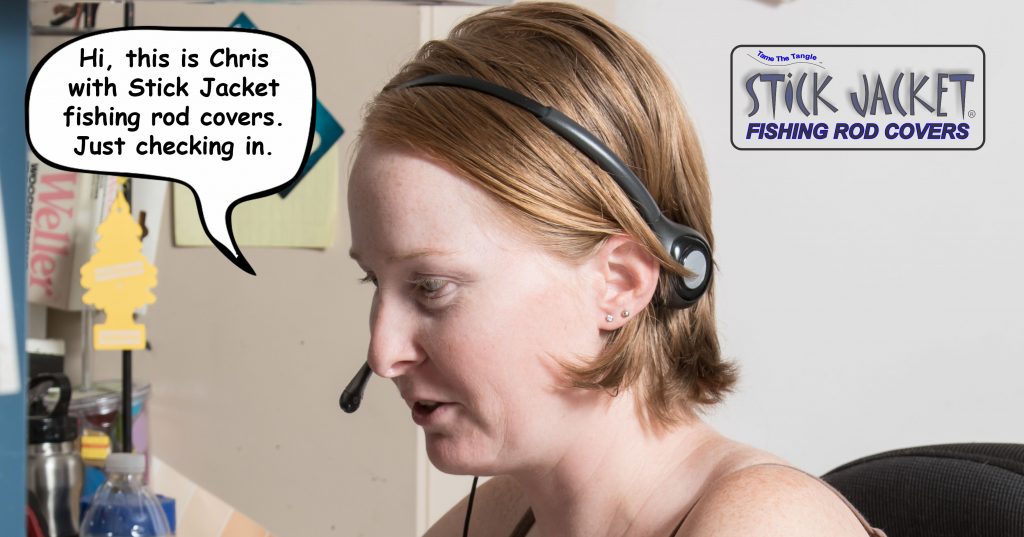 Established in 2002, Orin Briant, INC manufactures and distributes Stick Jacket fishing rod covers & fishing accessories. OBI is located in New Lenox, IL and has a dealer network of over 700 retailers across America and the world.
The key to our success is our proactive customer service. This position reports to the Customer Service manager and will work closely with others in shipping and sales.
The candidate will be responsible for addressing dealer needs and ensuring they have a good experience. 
Daily activities include:
1. Communicate & build a relationships with our retail tackle dealers
2. Process orders for our fishing accessories
3. Prepare dealer invoices using QuickBooks
4. Maintain dealer contact log
5. Process dealer payments
6. Provide feedback to management
Training will be provided.  Knowledge of fishing is a plus. Experience using a Windows PC, Microsoft Excel, Word, Outlook and QuickBooks is preferred.
Opportunities exist to participate in trade-shows & help develop social media content.
Must have reliable transportation.
Interested Applicants Apply Here