Stick Jacket are available in four diameters.  Selecting the correct size sleeve for your fishing rods starts with knowing your options.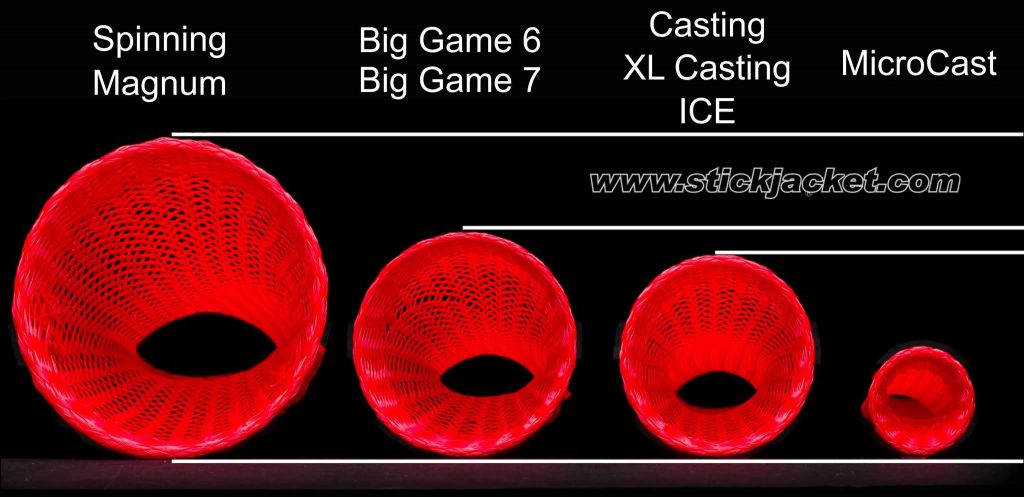 Stick Jacket rod socks come in four circumferences.  Many anglers will know from experience the size they require.  If you are shopping for an angler in your life, knowing the circumference and length is a good start to ordering the correct size.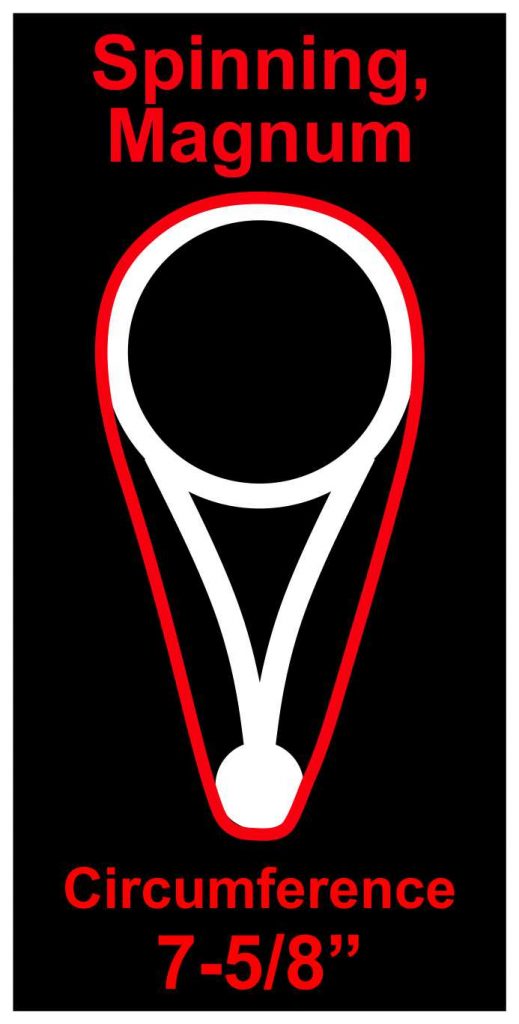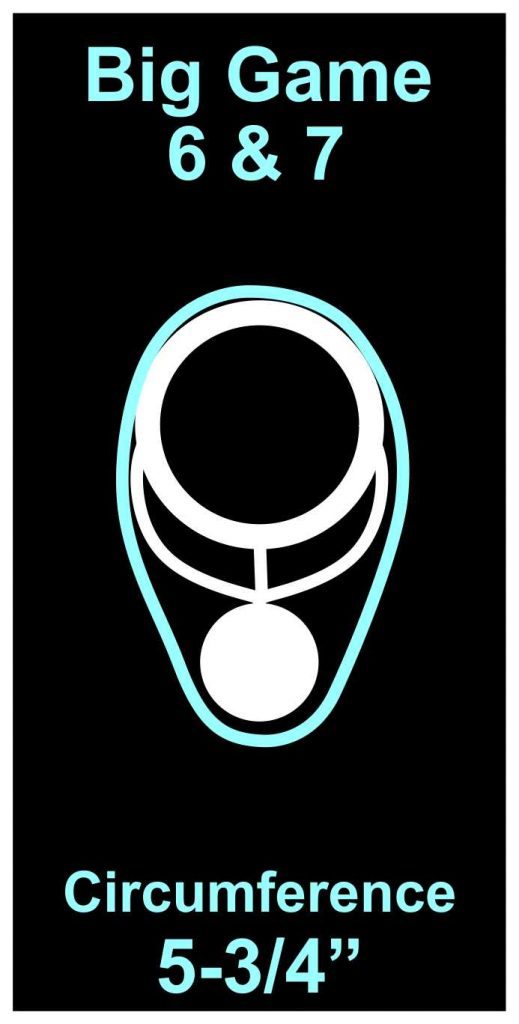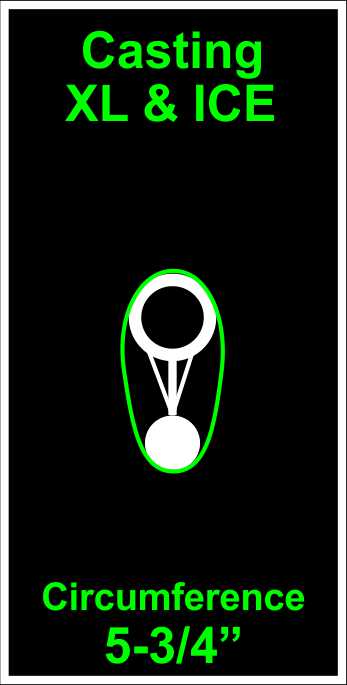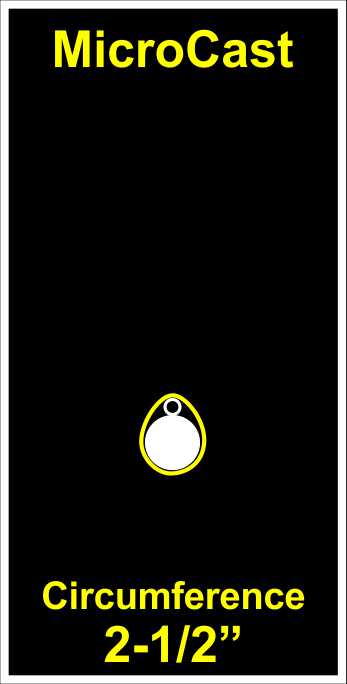 Use a tape measure or strip of paper to measure the circumference around your rod blank and line guide.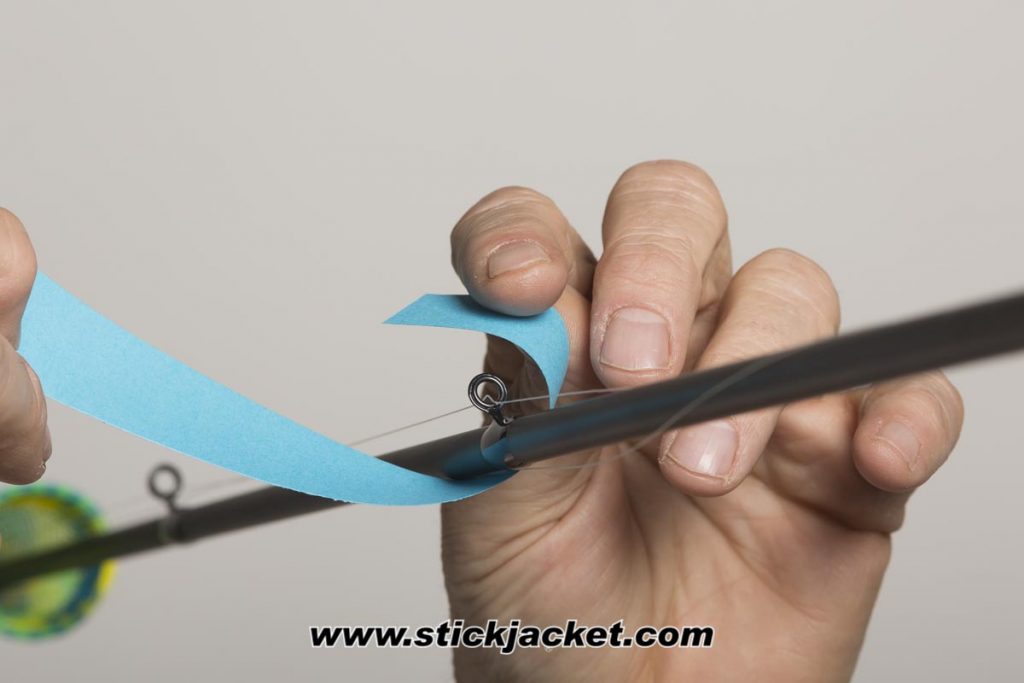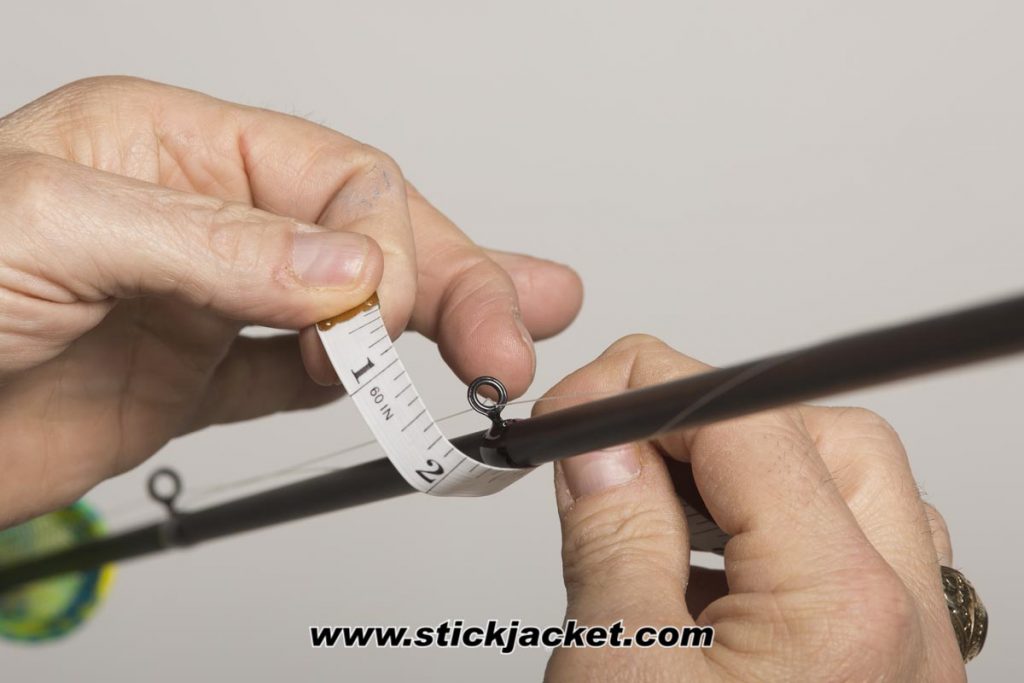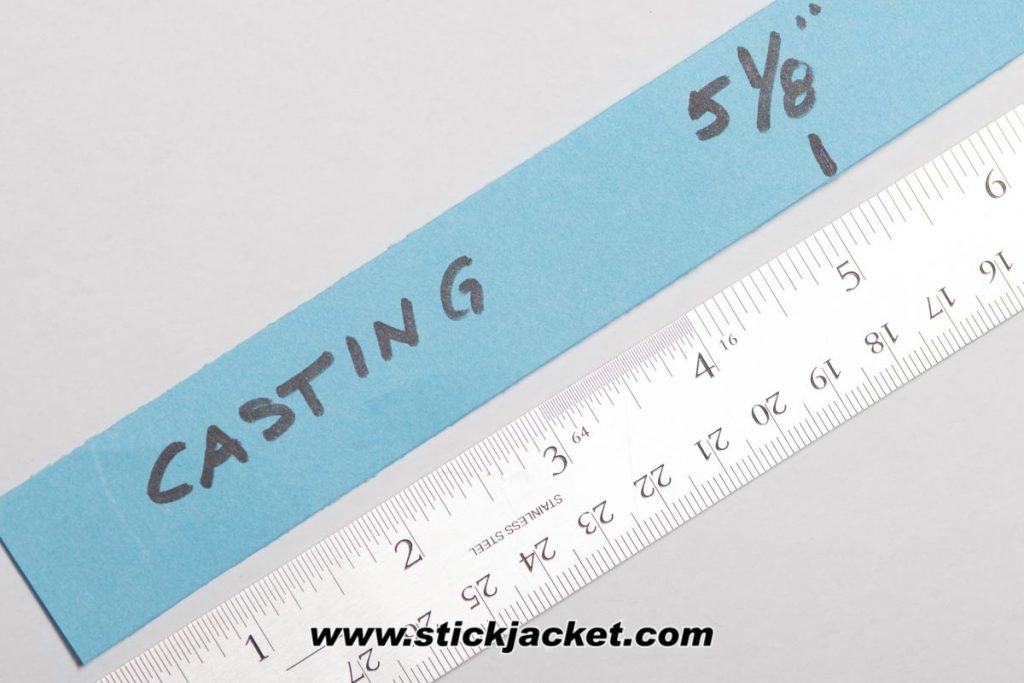 Compare your measurement to the circumference illustration and select the cover for your rod.
Now all you need is the length.

We recommend the length you select should cover all the line guides and leave room for a fishing lure connected to your hook keeper. Stick Jackets come in 24, 66, 72, 78 & 84 inch lengths nominally. Please note: Not all lengths are available in all circumferences.
The trumpet end is best if it falls between the last line guide and forgrip.
For more about our sizes go here.