The Original Stick Jackets® are a product of Orin Briant, INC. Established in 2004, Stick Jacket is the original rod cover that taught everyone how to Tame the Tangle™.
This spring, our featured colors include 2108-Contusion, 2109-Sumthin' Slipry, 2110-Twisted Craw & 2111-Bayou Boogie.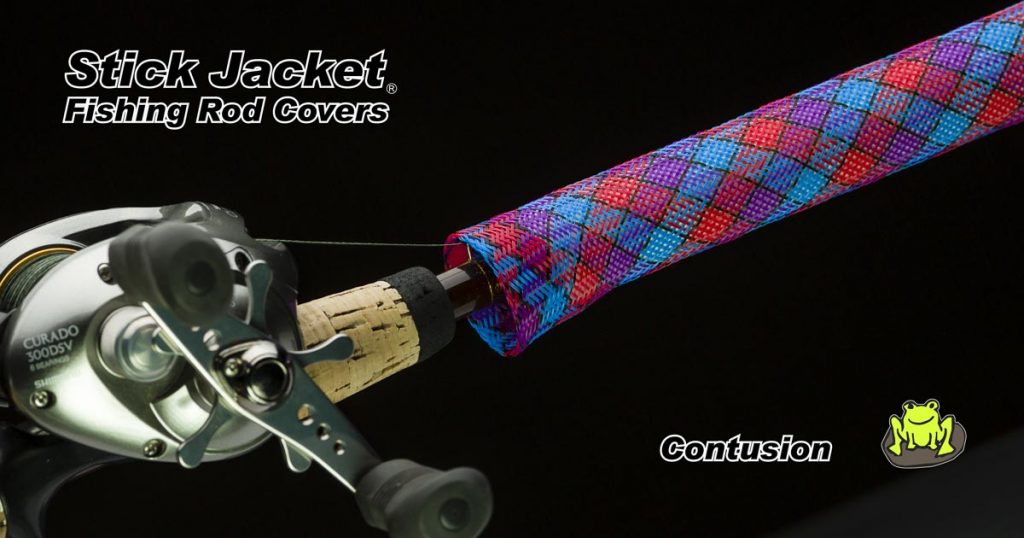 Stick Jacket designers spend long hours developing new colors to protect & show-off your fishing rods.  Our "Contusion" Stick Jacket features a diamond pattern in repeating shades of blue, grape and red.  Each diamond is set off with a fine line of black.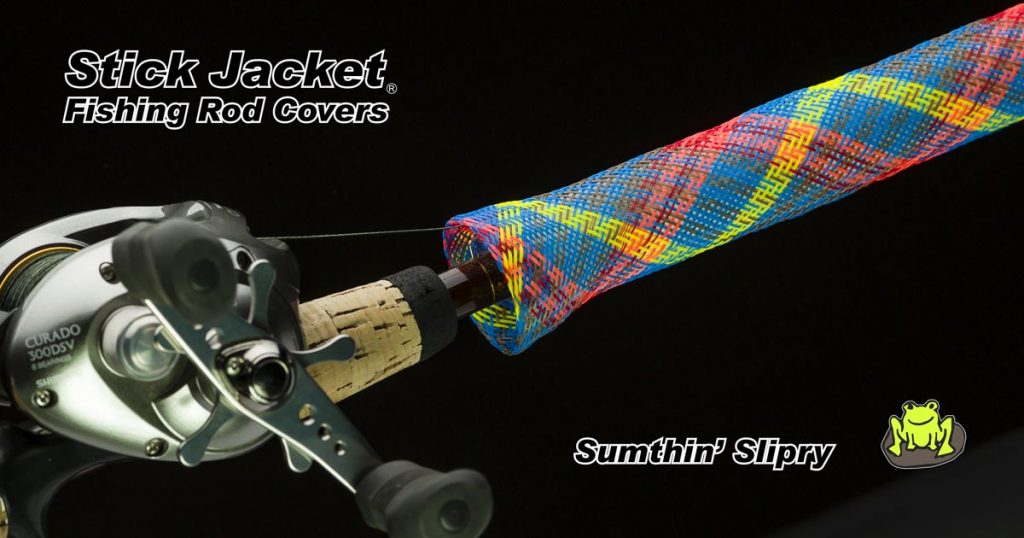 When we came up with "Sumthin' Slipry", we wanted to do colors reminiscent of a big bull bluegill.  Our Stick Jacket fishing rod sleeves keep your rods tangle free.  Land something slippery in the boat with you, you'll be glad you did.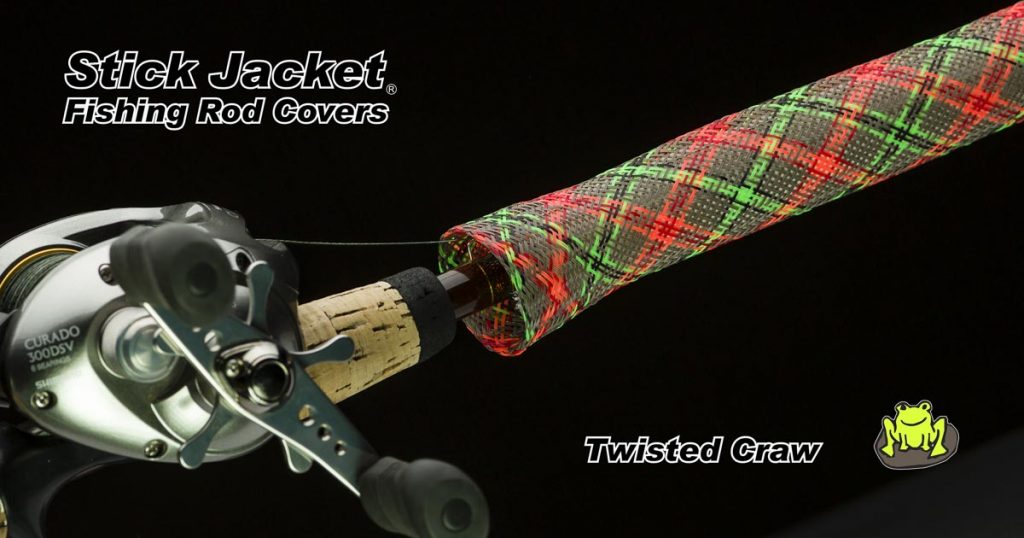 No-doubt, Crawfish have fish catching colors.  Made mostly of our brown fiber, we add blaze and neon green to make the twist and a little black & red to finish off our version of craw.  If you enjoy fishing with crawfish colors, you will love our "Twisted Craw" Stick Jacket fishing rod sock.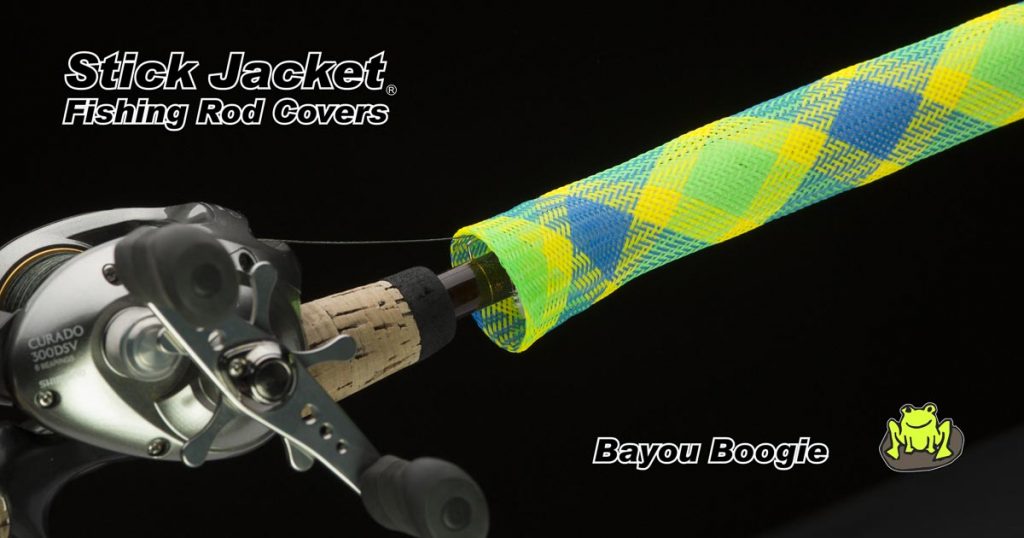 One of our most popular limited edition Stick Jacket fishing rod covers ever, "Bayou Boogie" is a braided mix of complimentary colors including our Neon-Blue, Neon-Green, & Neon-Yellow.
The Original Stick Jacket® fishing rod cover is available in seven popular sizes & 19 designer colors.  Our Expand-O-Tech™ braid fits over large line guides and rollers.  Try them in your boat, rod locker, storage tube, back of your truck or just walking down to the boat.  Be nice to your fishing pole and buy it a jacket.